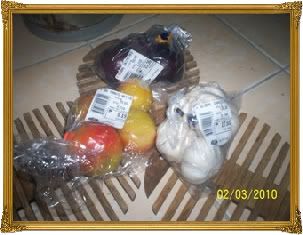 Palengke Prices (market) vs the supermarket prices.
Where do you buy your cooking needs? Palengke or supermarket?
Everytime I go to supermarkets, I make sure that I buy garlic, onions and tomatoes. I always buy those that are already packed in 4s, 5s. This would cost me less than P10.
When my brother came home earlier from Divisoria, he mentioned that tomato prices there are a lot cheaper. A kilo of tomato will only cost P10. Ooouccch, that hit me. Imagine I bought 4 pieces of tomatoes for P8+, meaning, one tomato costs around P2.
Next time, I should be a lot more prudent in my buying techniques. Prices in palengke or market are definitely way cheaper.